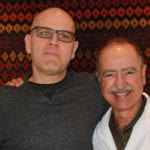 I found Dr. Max through Yelp. Upon further research, it was evident that his office was a family operation, which I liked.
After examining my teeth, Dr. Max suggested that with the shape of my mouth and jaw that I might be at risk for sleep apnea. I followed a referral to a sleep physician who confirmed Dr. Max's suspicion. Treating my sleep apnea has resulted in a complete transformation, and has helped me in many ways. I have more energy, get colds and cases of the flu far less frequently, and have lost close to 100 pounds. As a result, I feel healthier and more fit at 40 years old than I did at 25.
From my experience, and that of my wife's, it is clear that Dr. Max and his team are not merely focused on dental health, but on improving the overall health of their patients. I am most impressed with how Dr. Max and his team continually work on expanding their knowledge and experience, like on topics of orthodontics and its impact on sleep apnea, in order to better serve their patients. Not every dentist does this, and it keeps me loyal as a patient despite recently having moved away from Scotts Valley.
From the moment you enter Dr. Max's office, it is clear that his space is dedicated to the well-being of their patients and the greater community. Family photos and diplomas celebrating the accomplishments of the team grace the waiting area. The staff is courteous, professional, and obviously very knowledgeable and dedicated. I am particularly impressed by Dr. Max's work ethic - for instance, several times while adjusting my braces Dr. Max has also given my teeth a thorough cleaning. This is normally the responsibility of the dental hygienist on staff, but Dr. Max figured he could clean while he was working and it would save both me and his team time.
Everyone in the office is kind and considerate towards me, making me feel more like a member of their extended family rather than just another patient.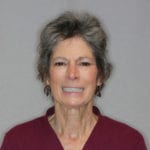 I'm writing this testimonial regarding the care I received from Dr. Max Ebrahimian's office. Prior to going to Dr. Max, I was in a downward spiral of never ending major dental work with failed crowns, abscesses, extractions, etc. Additionally, I had an overbite causing jaw clenching and grinding, waking me up several times a night, and numerous jaw and dental defects, and have had extensive dental work since childhood.
I had heard that Dr. Max was "an amazing dentist, the best around". In frustration I scheduled an appointment. I had never heard of Integrative Dentistry. Dr. Max immediately recommended a full mouth reconstruction, explaining that a solution would include correcting the overbite, literally repositioning my jaw down and forward. He also recommended a sleep apnea test, although I had no idea that I might have that condition, as I had attributed the symptoms of sleep apnea to nocturnal asthma and my daily fatigue to a chronic anemic condition.
The final result is that I now have a full set of beautiful teeth that are perfectly aligned. The "clenched fist" feeling in my jaw is gone. I eat comfortably on both sides of my mouth. I'm sleeping without waking. The extreme tinnitus in one of my ears has eased. I no longer wake up with headaches.
And did I have sleep apnea? Oh yes, and severe enough at one level of sleep to have impacted my heart! I'm now anxiously awaiting my CPAP but found I'm already breathing better and sleeping better at night due to the bite correction.
The treatment was expensive, but not as expensive as what I've spent and would have continued to spend over a lifetime for constant replacement of crowns, and all the accompanying complications.
I easily arranged a loan and if asked would I do it again? Absolutely but 30 years earlier!
Mary Lou DeFalco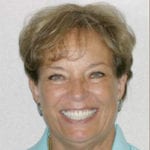 My dentist, Dr. Max Ebrahimian, and his wife Tina, made me feel as if I was part of the family when I first became a patient. Their office staff was friendly and open as well. I had never experienced that in a dental office before.
I was even more impressed by Dr. Ebrahimian's dental skill. The technology used in his office is amazing. Just having a cap made while you are waiting and put on before you walk out the door is a welcome experience. No more temporary caps and multiple appointments!
I had ground my teeth most of my life and they had become short and worn. While I didn't like the way they looked, I hadn't realized that my shortened teeth were creating problems for me. I was over-closed and having trouble swallowing.
Dr. Ebrahimian was so wonderful. He made a composite picture of what my teeth might look like if I chose to have him correct my bite and do a full mouth restoration. He measured my bite carefully many time to make sure it was exact and then worked on my caps. The moment the fixed orthotic was put in place, I no longer had trouble swallowing.
During my full mouth restoration, Dr. Ebrahimian was very concerned that I was comfortable. He helped me pick just the right color and shape for my new teeth after much discussion about what my goals were. He is truly an artist. I loved seeing the composite picture of what the finished product would look like. There was no guessing.
I feel so confident with my smile now, and I get so many compliments about how beautiful my teeth are. I feel as if I'm ten years younger and I smile all day! I no longer have the swallowing issue and I no longer have short uneven teeth. Thank you, Dr. Ebrahimian, for making such a positive change in my life!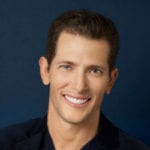 I have spent more time in the dentist chair than anyone ever should. I never knew the dentist could be comfortable and relaxing. It starts as soon as you walk in the door and you are greeted with a smile from the receptionist, who happens to be Tina, Dr. Max Ebrahimian's wife. I was then offered water or coffee and a very comfortable chair in the waiting room. It's hard for me to call it a waiting room when it feels more like my living room. Photos of past patients, and of Dr. Max's family. They say first impressions are everything and after that first impression, I was forever changed. Professionally, I work for the Four Seasons, which everyone associates with five star service. Dr. Ebrahimian is the Four Seasons of dentistry. I can't call the people that work in his office a staff, I call them family.
When it comes to dental technology, Dr. Max is unsurpassed. After the first visit, Dr. Max was able to calculate what it would take to correct my bite and improve my smile. I live in Hawaii and have always been on the lookout for a good dentist. On the islands, there isn't too much to chose from. I gladly flew to California to see Dr. Max and have never been happier with my teeth in all my life. People have asked why I was seeing a dentist in California when I live in Hawaii, and when I show them my teeth, they understand. I would never recommend any other dentist ever. I could go on all day with specific examples why Dr. Max Ebrahimian is the best dentist, but I strongly suggest you see for yourself. Words just don't describe the experience you have when you are with Dr. Max and his family.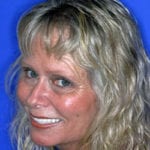 I never thought I'd be one to smile before or after my dental appointments! I'm a new woman thanks to Dr. Max. This was actually the best thing I could have done for myself; I've got my self esteem back! Most of all, this was the most "pain-free" dental appointment ever. I never felt any pain – the best appointment in my life!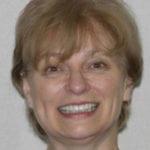 I am the world's worst dental patient, and I know it. I cringe, I whine, I try not to think about it. However – Dr. Max, Tina, and the entire dental team make the whole ordeal an experience I not only manage, but look forward to. They create an environment that is patient-friendly, comfortable and very very professional. Everyone there is approachable, informed, and highly skilled. With that kind of comfort level, I turned my "smile design" over to Dr. Max, and I am so glad I did. The results were like magic and so completely natural that even my own mother didn't notice what I'd done. My sister kept forgetting to "check" my teeth – and I finally had to remind her! So: Dr. Max does the magic, the dental assistant holds my hand and chats me up (I am sure she does many technical things, too, but I just love her, that's all!) and Tina – well, I think she runs the whole show. Kind, warm, efficient, and engaging. I couldn't be happier to have these professionals on my side.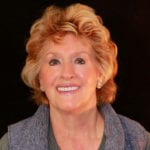 The story goes that Brigitte drove all the way to Scotts Valley looking for us in our old office & was panicked when she did not find us there. Luckily she found her way to our new office down the street as she had not remembered that we moved to our new location back in 2007. Luckily she found us & was so happy to see us again after all that time. She was unhappy with the dentist she was using in her home town 60 miles away. At that first visit, we were able to accommodate her into our busy schedule since we knew she had made such an effort to find us. We were able to do everything necessary to begin her updated smile makeover within minutes of her arrival. We communicated with the same lab that fabricated her original smile makeover & over her next two visits she got her upgraded smile. She was so happy that when she went home & looked in the mirror she said she almost cried & exclaimed "Yes". She was so happy & was delighted to take her new glam photos so that we could post them on our website & social media..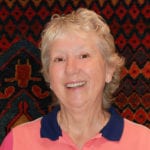 I love my Somnodent appliance! I wear it every night. It is so easy to travel with, too. I tell ALL my friends and even people that I do not know that I run into in stores just how great it is, and that Dr. Max Ebrahimian made my oral appliance for me.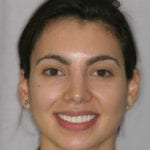 I don't know if I have the words to express how wonderful my experience has been and still is with this amazing family and team of people! I even felt like family and through my full mouth reconstruction and all the other odds and ends I could not be happier and more comfortable physically and emotionally. Thank you all so much for your love and guidance and impeccable work!